The California Promise is a guarantee from the California State University system that a new student can earn a degree in no more than two years (for Associate Degree for Transfer Students), or within four years (for new First-Time First-year Students), if a new student adheres to follows specific campus requirements.
California State University's "California Promise" Pledge program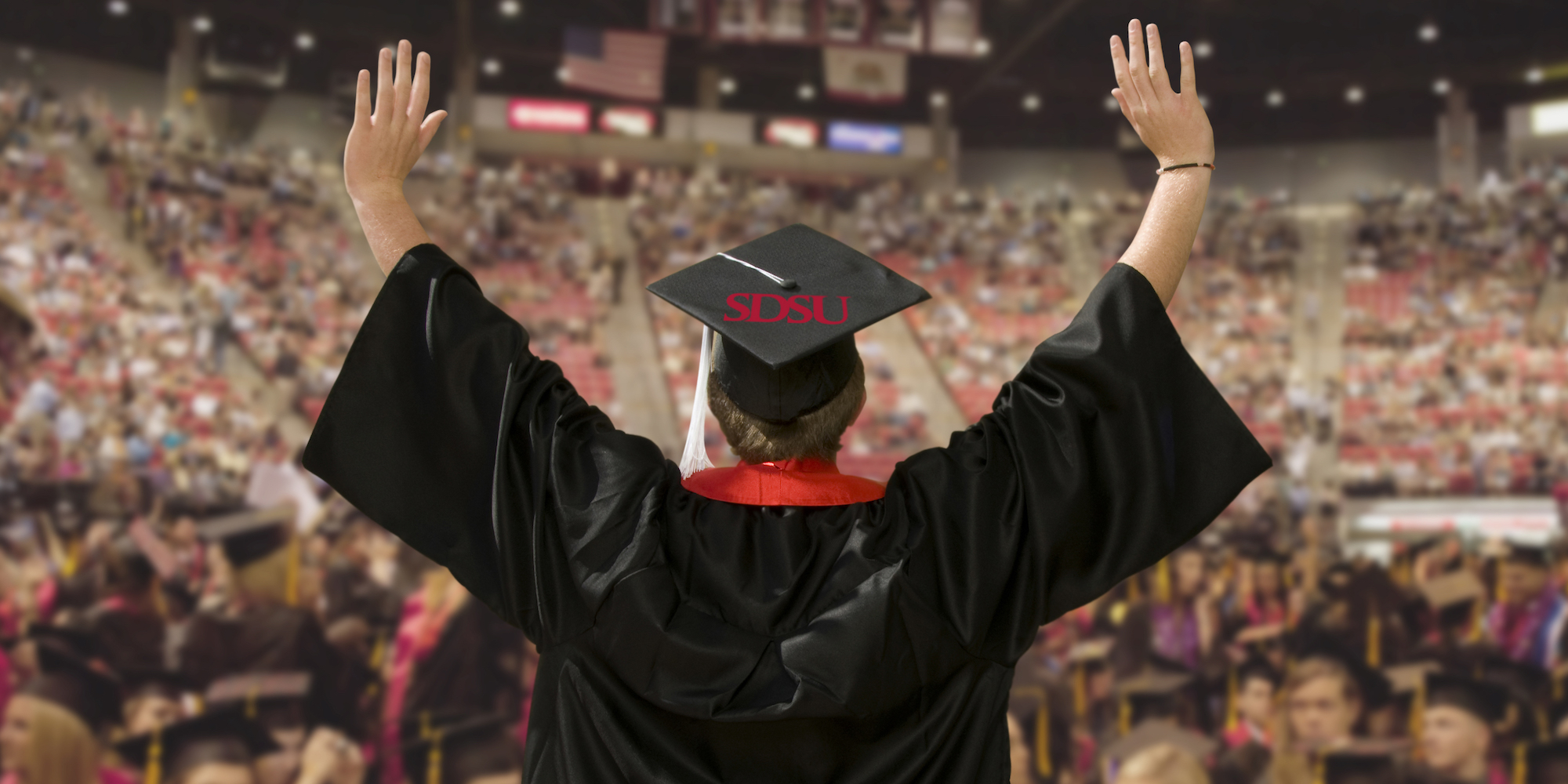 Graduating from SDSU sooner saves money and enables you to enter the workforce sooner. Students who elect to participate in California Promise receive special academic advisement and elevated priority registration.
THE 2023-2024 CA PROMISE APPLICATION IS NOT AVAILABLE YET.
Eligible Majors For First Time Freshman:
Anthropology,
Communication Applied Arts,
Communication Liberal Arts,
Journalism,
Journalism Advertising,
Journalism Media Studies,
Journalism Public Relations,
Psychology,
Psychology - Industrial and Organizational Psychology,
Business Administration - General Business only,
Health Communication,
Hospitality and Tourism (HTM) Management,
HTM - Hotel Operations & Management,
HTM - Meetings and Events Operations and Management,
HTM Restaurant Operations and Management and
HTM Tribal Gaming Operations and Management
ASSOCIATE DEGREE FOR TRANSFER STUDENTS (ADT)
Beginning fall 2017, transfer students entering with a completed Associate Degree for Transfer (ADT), who are interested in completing their remaining requirements for the baccalaureate degree in the same degree program which they were admitted to AND who complete their degree program within two years, are encouraged to participate in the California Promise Program. For the list of ADT majors visit our SDSU ADT website
New Fall transfer ADT admits who are interested should visit our CA Two Year Pledge program website